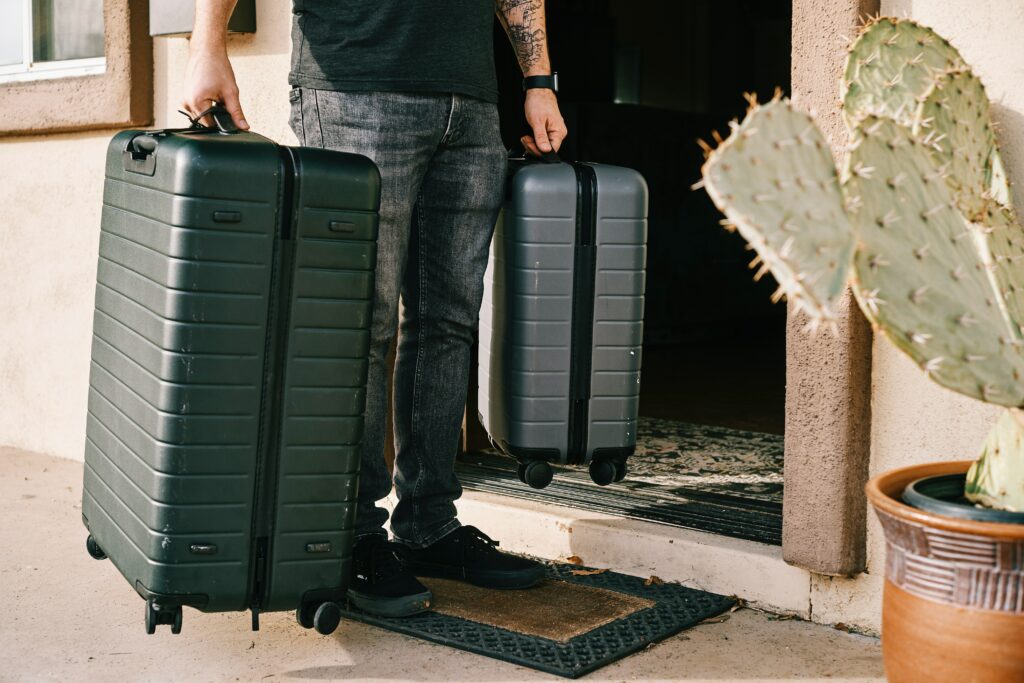 According to an article on Inc., there are four science-based reasons to vacation:
Stress reduction
Heart disease prevention
Improved productivity
Better sleep
These are great reasons to vacation. And I'm all for vacations. But as good as vacations are, they often become a time when, sadly, many will hit the "pause" button on their health, fitness, and nutrition goals. Although they "walk everywhere" (which I hear a lot), they do no purposeful exercise, and any semblance of their nutrition plan is left home alone. (Let's call it the Kevin McCallister Diet.)
If it's important to you, as it is me, to keep progressing toward your goals even while on vacation, here are five strategies to help keep you on track while you travel.
Choose Your Location
As any realtor will tell you, location is key. Your priority when planning your trip is to ensure that everything you need for your success will be within proximity of where you'll be staying.
Search for hotels that are near where you'll be working or playing using Google Maps or MapQuest. Next, find out where the nearest restaurants, grocery stores, parks, and gyms are. Driving to your destination, or renting a car once there, may open a few more options for you. But if you'll be relying on walking or public transportation, you may have to narrow your search a little bit more.
Choose a Hotel That Has What You Need
An even better choice than finding a hotel within proximity to what you need may be to find a hotel that has what you need. Many hotels, heck, most, now have fitness centers. Granted, some may leave a lot to be desired, but you'll know this because you'll have done your due diligence. Check the hotel's website for photos of the fitness center. If they don't have photos, either a.) call and ask what the fitness center has for equipment or b.) take it as a sign that it sucks, and they're embarrassed to show pictures of it.
In addition to fitness centers, some hotel chains have rooms with kitchenettes. Two such chains are Residence Inn by Marriott and Homewood Suites by Hilton. A short-term rental like an Airbnb or a Vrbo may be an option as well. Having a kitchenette, coupled with the fact that you chose a place close to a grocery store, will ensure that you eat as well as you do at home.
If not a kitchenette, most hotels and short-term rentals will have a mini fridge. Fill your fridge with fruits and veggies, whole-grain breads, nuts and natural nut butters, cottage cheese, plain yogurt, and sliced roast beef, turkey, or chicken.
Yet another choice is to have your food delivered. Gone are the days when food delivery was limited to pizza and Chinese. With food delivery services such as UberEATS, Doorstep Delivery, and Grubhub—assuming you're not too far off the beaten path—you can have supportive foods delivered to you.
Working Out is Permissible (and Possible)
One of the things I most enjoy when traveling is joining other gyms. I find this to be the best choice for keeping with exercise habits when traveling for a few reasons.
First, the different setting, different equipment, and different people energize me. Second, although I will sometimes deviate from my typical exercise program to use equipment I may not normally have access to, joining a fully equipped gym enables me to stay with my training program. This becomes even more important if you don't have years of training experience like others might and aren't able to improvise your workouts with much confidence. Third, I'm making a conscious decision that, yes, I will exercise while on vacation.
Another choice is to use the hotel's fitness center. After all, you will find a hotel with one. (Mind you, even the best hotel fitness centers will pale in comparison to most commercial gyms, though, so you may have to improvise.)
And yet another choice would be to work out in your hotel room (I've also used the hotel hallway and stairwell) or take your workout outside. If you have bands and a jump rope and you've packed them, great, use them. If you have no equipment, no problem. You've always got your body with you, yeah? Use it.
Choose Your Restaurants Wisely
Even if you do plan on making most of your meals in your kitchenette, you may at some point wanna dine out.  When you do, find restaurants that conform to your requirements.  Before leaving, go to the restaurant's website to see the menu.  Decide then, in advance, what to eat.  Build your meals around lean protein, veggies, "smart" carbs, and healthy fats.  If you don't see anything that's compliant, remember restaurants are in the business of making customers happy (or at least I hope it is).  Ask them to prepare a custom meal for you.
Have a Go-To In-Between
Okay.  Your home pantry and fridge are stocked with lean proteins, veggies, "smart" carbs, and healthy fats.  And so, too, will your kitchenette or mini fridge be at your hotel.  But what about the in-between?
Airport and interstate dining can be difficult for even the most well-intentioned, healthy eaters. But it's not impossible.
If you plan on stopping to eat or grabbing something at the airport, apply the aforementioned strategies for dining out. There is one thing I'd like to add (and this is as good a place as any). There may be times when you're caught between a rock and a hard place . . . or a Wendy's and a McDonald's. What do you choose? If you know me, I'm typically not a fan of calorie counting. But one of the few times I am is when it comes to fast food. Why? Because when it comes to fast food, I'm clueless as to what's in it. A tool I have found useful is the book Eat This Not That! Restaurant Survival Guide: The No-Diet Weight Loss Solution. Or you can simply do an Internet search for "eat this not that [restaurant name]".
Although more convenient if you're driving to your destination, a second choice would be to take a cooler. Pack it with—you guessed it—lean proteins, veggies, "smart" carbs, and healthy fats.
Lastly, consider supplements. Protein powder and/or powdered greens in a shaker bottle make for a quick and convenient snack on the go. Just add water and shake.
I'm confident these strategies will help you stay on track this summer (or whatever season) when traveling. Make these strategies "work" for you while you're on vacation to ensure your goals don't take one of their own.
One last thing. Having said all this, you may choose to take a week off from training. If you've been training consistently and intensely week after week after week, a week off isn't gonna hurt you—it may help you (and your brain, muscles, and nervous and immune systems).
Keep in mind, though, that if you do decide to take the week off, and you want to continue to progress toward your goals (particularly if you're goal is fat loss) on vacation, you MUST eat well, building your meals around lean protein and veggies, as well as eating smaller portions. Why? Because even though you may "walk everywhere" on vacation, you won't burn as much energy as you do training at home.
The Inc. article concludes, "If you've been putting off your vacation, think again. Take some time off so you can sleep better and be more productive, more relaxed, and healthier."
Come to think of it, if you've been putting off exercise while on your vacation, think again. Because the same reasons for vacation apply to exercise.
Be strong, and do the work!